Advocacy Tools for Non Profits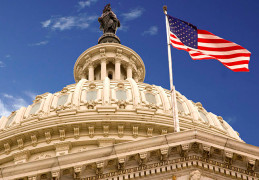 NCAN members are the foundation of our advocacy efforts. In addition to serving as their collective voice in Washington, NCAN also seeks to provide members with the resources to do their own advocacy work. Some general resources are below.
NCAN Policy Agenda:
A "one-pager" is a short document used to summarize a problem that the advocate would like decisions makers to address. In this case, the access and attainment gaps of low-income students and their higher-income peers. See NCAN's general one-pager here.
In addition to the general one-pager above, NCAN also provides a document for members that they can use when visiting elected officials. This one-pager includes the same information, as well as a "member of NCAN" logo and space for members to add organizational information as they wish. Download this member-only version.
Rapid Response Policy Team
The NCAN Rapid Response Policy Team is a group of NCAN members who are interested in policy updates and providing their expertise for the development of the NCAN policy agenda. This group operates primarily through electronic communications, receiving policy alerts from NCAN staff and requests for response. To participate, please contact Carrie Warick at warickc@collegeaccess.org.

Communicating with Congress
This guide for NCAN members provides step by step and formatting instructions for writing or emailing Congress. NCAN recommends emailing as the first effort since physical mail to Congress is often delayed for security screening. This should be used for NCAN members looking to develop their own letter writing campaigns. Those looking to write a letter on a specific issue should visit the Advocacy Center.

Legislative Visit Guide
This document for NCAN members gleans the best tips for scheduling and conducting a meeting with an elected official and/or staff. It also includes guidance on the difference between advocacy (permissible for non-profits) and lobbying (prohibited for non-profits).
Information on Non-Profit Lobbying
Center for Lobbying in the Public Interest

The Center for Lobbying in the Public Interest (CLPI) promotes, supports and protects 501(c)(3) nonprofit advocacy and lobbying in order to strengthen participation in our democratic society and advance the missions of charitable organizations. NCAN recommends CLPI as a resource for non-profits looking to participate in lobbying activities, particularly their website section "The Law," which is legal guidance on permissible activities.

Independent Sector

IS has guides on lobbying laws for non-profits similar to CLPI (see above), but also has helpful "how to" guides to help non-profits wishing to do advocacy and lobbying work with the various sectors and levels of government.